It's already almost a year, after my last post. In fact, I'm not enjoying much my FM 2010. Even though doing well in competitions, but does not have inspiration to update it here. However since FM 2012 will be coming with only few months to go..I'm planning to keep this blog for my next adventure with FM 2012.
There are lots of things happened in football world, after one year. Goal line technology finally being approved by FIFA, with Australian highest football body offering A-League to test the technology (if I'm not mistaken). Teams that fully occupied with superstars such as Argentina and Brazil crashes out from Copa America, Manchester City disrupts transfer market with its huge transfer budget and so on. Well, things like this do happen even in Football Manager.
Brazilian player feels dejected after crashes out from Copa America 2011
Maybe for my next journey, I'll try myself to test my skills again in South America. Last time I went there, literally, in FM 2009 with Santos. It is merely luck because starting the game with nothing, yet Santos board still trust me to take their team to success. And I did! However people must not keep holding with past success, so do I. Maybe in 2012, I'll try myself to play in Uruguay, Peru or Chile. Sounds interesting, and for sure it is very challenging!
However for FM 2011, I'm currently playing with Chavdar(Etropole). It is small club from Etropole, Bulgaria. At first the stadium only able to accommodate around 3500 audiences. After 4 years I've been there, the stadium has been expanded to cater more than 7000 audiences, and today the expansion work still going on. Once again, lady luck smiling to me, one businessman taking over the club during my reign and splashes out cash for me to spend. Woohooo! \o/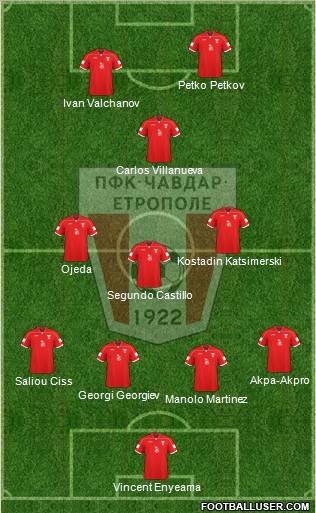 Latest formation and player used
I think that's all so far. I'm not gonna update this blog with my journey yet, until FM 2012 is released. Maybe one or two articles about football, and that's it. Thanks for reading, and have a nice day! :D